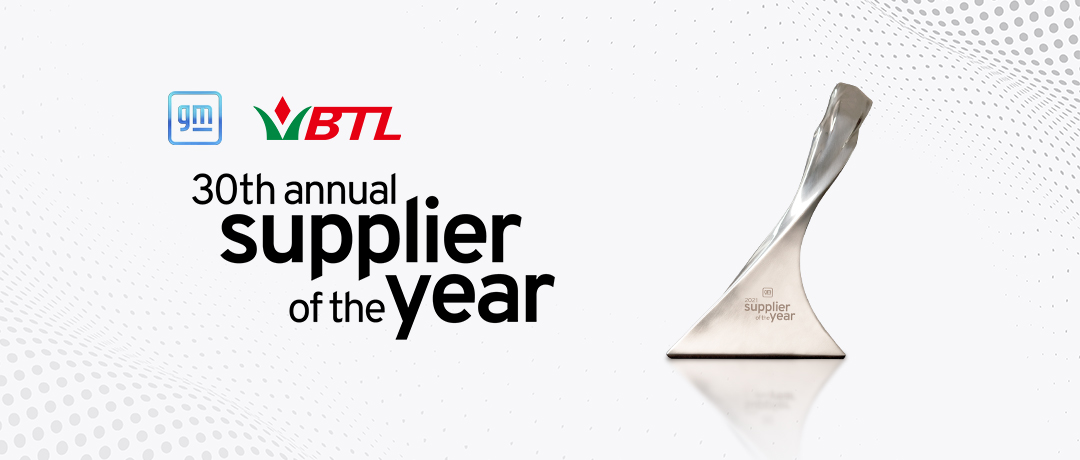 GM recently held thirty annual supplier awards, which were attended by 134 suppliers from 16 countries. In recognition of WBTL high regard for his products and services, WBTL was awarded GM's 2021 Supplier Award for the second year in a row.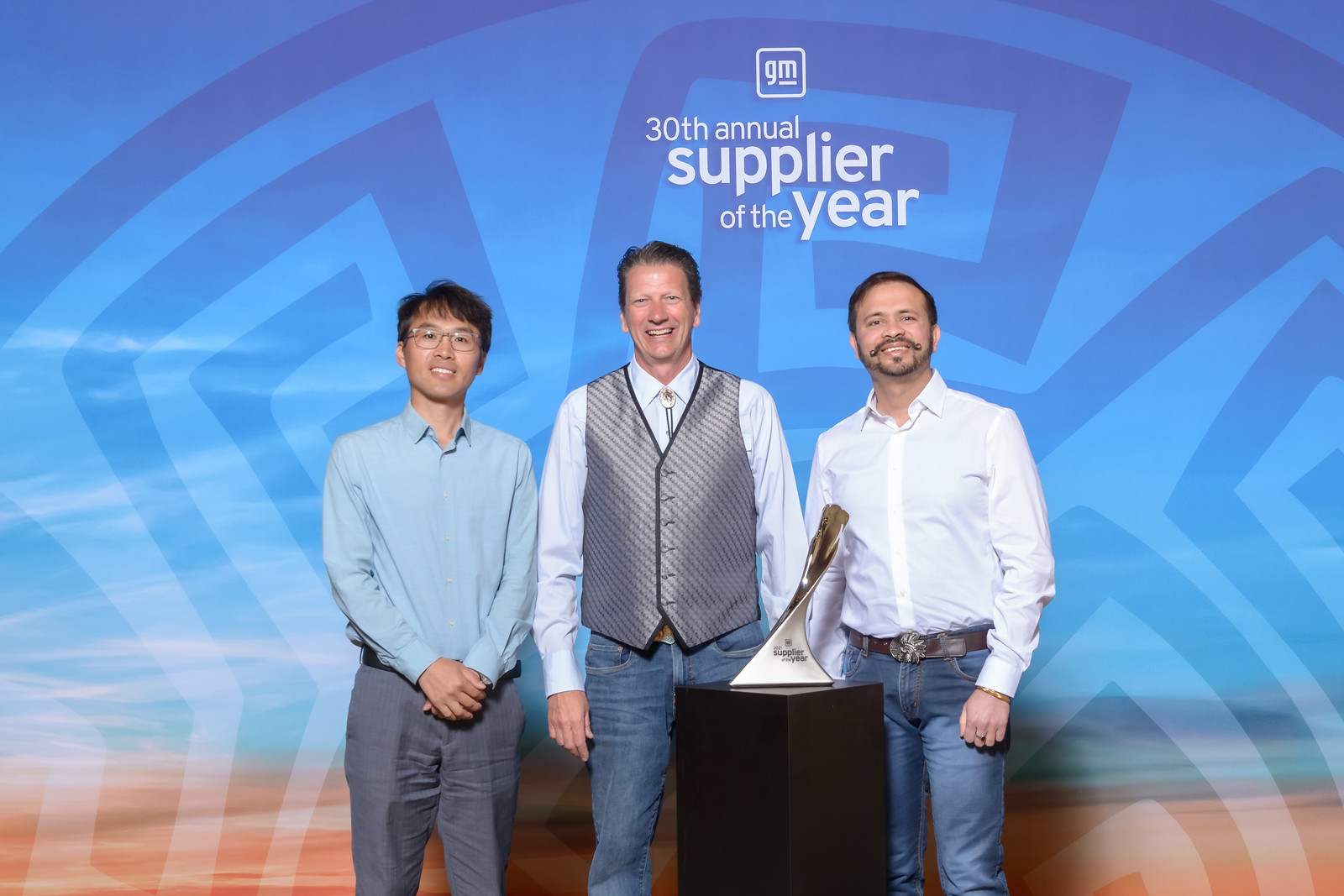 From left to right: Wu Xiangjun, Director of production at WBTL Plant in Mexico, Tom Mcmillen, Executive Director of global chassis purchasing for GM, Vineet Jain, Suspension Director at WBTL Detroit R&d Center
GM as a global auto industry giant, has very strict requirements and systematic evaluation of its suppliers. GM Supplier of the Year award is aimed at honoring suppliers with outstanding performance in its global supply chain, the panel selected the products on the basis of quality, global sourcing and manufacturing, The Adjuster and logistics.

WBTL is honored to be awarded GM's highest award in the world for his close cooperation with GM! Since its inception, WBTL insisted on product quality as the top priority of the company's development. From Research and development, procurement, production, service and other aspects, to build a scientific, rigorous, covering the whole business chain of advanced quality management system, for many years in a row to obtain GM Quality-CCA, GSC Rating-CCA full score of excellent performance. During the five years from 2017 to 2021, GM has won many important awards: Outstanding Quality Award 2017, Outstanding Quality Award 2019, supplier of the year 2020, Outstanding Quality Award 2020,2021 supplier.


WBTL insists on continuous breakthrough and innovation, vigorously promote new technologies and new products. Compared with the traditional cast iron, the lightweight cast aluminum product reduces the weight by 30% -40% , effectively reduces the spring load quality and improves the vehicle range. The company has mastered the world's advanced cast aluminum casting technology, products related to cast aluminum steering knuckle, cast aluminum sub-frame, hollow control arm, cast aluminum wheel eyebrow, Yoke and so on. Current customers include GM, Stellantis, Volvo, Ford, Hyundai, Mahindra & Mahindra, Renault Jiangling, Geely, BAIC, SAIC, Chery, Xiaopeng, Nio and so on, products are exported directly to the United States, Canada, the United Kingdom, France, Germany, Spain, Belgium, Sweden, Mexico, South Korea and other countries.

Once again, the "2021 Supplier" award, Thank GM for the recognition and support of Wuhu Bertelli. The future WBTL will continue to promote new product development, promote high-quality management, with excellent products and services to create greater value for customers around the world, to the"World's top 100 auto parts" goal and efforts.