On January 9, 2020, Chery Commercial Vehicle's 2020 annual business meeting with the theme of "action to define the future" was grandly held in Wuhu. WBTL won the 2019 JETOUR "Excellent Supplier" at this business meeting.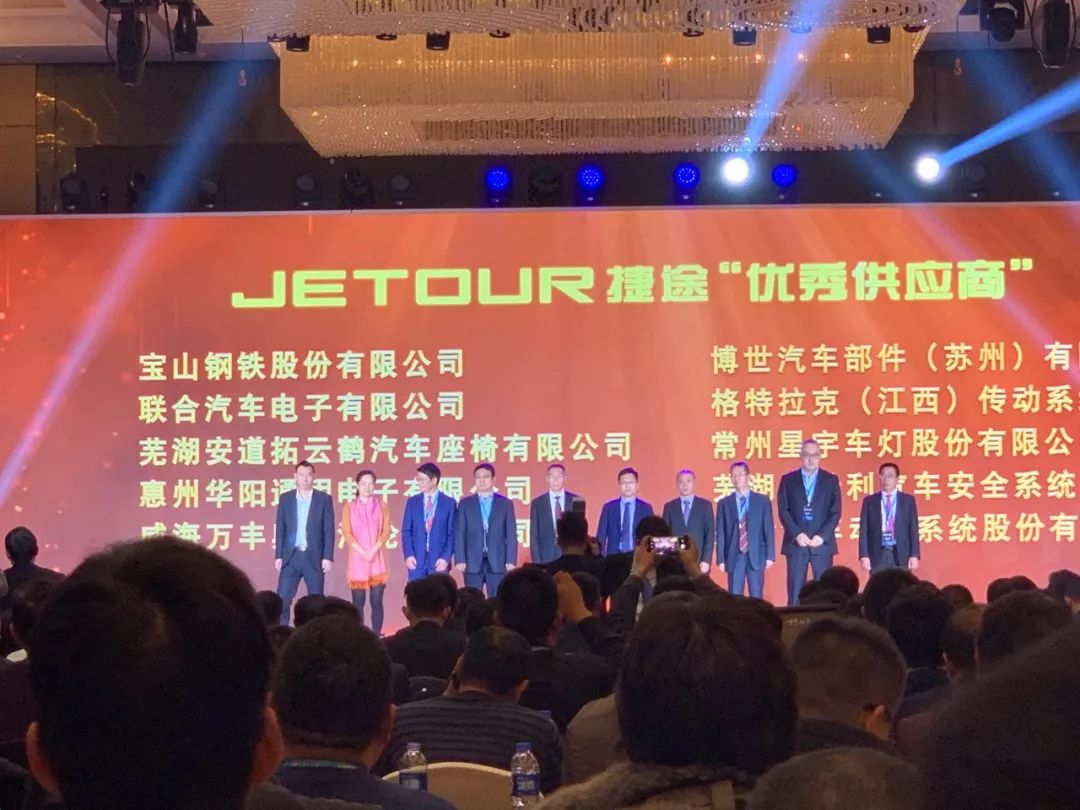 Since its inception, Jietu has upgraded its original intention to meet the needs of consumers, conformed to the trend of expanded family population, normalized leisure travel, upgraded consumption structure, and younger target population. As the core of development, we will develop and focus on the "Travel +" market segment. As of December 31, 2019, Chery Holdings Jietu's cumulative sales in 2019 for the whole year reached 1,38032, of which, the sales in December reached a new high and exceeded 20,007. In 2019, the domestic passenger car market sales are expected to fall by more than 10% year-on-year in a severe environment, Chery Holding Jietu once again achieved a miracle of bucking the trend with its excellent sales.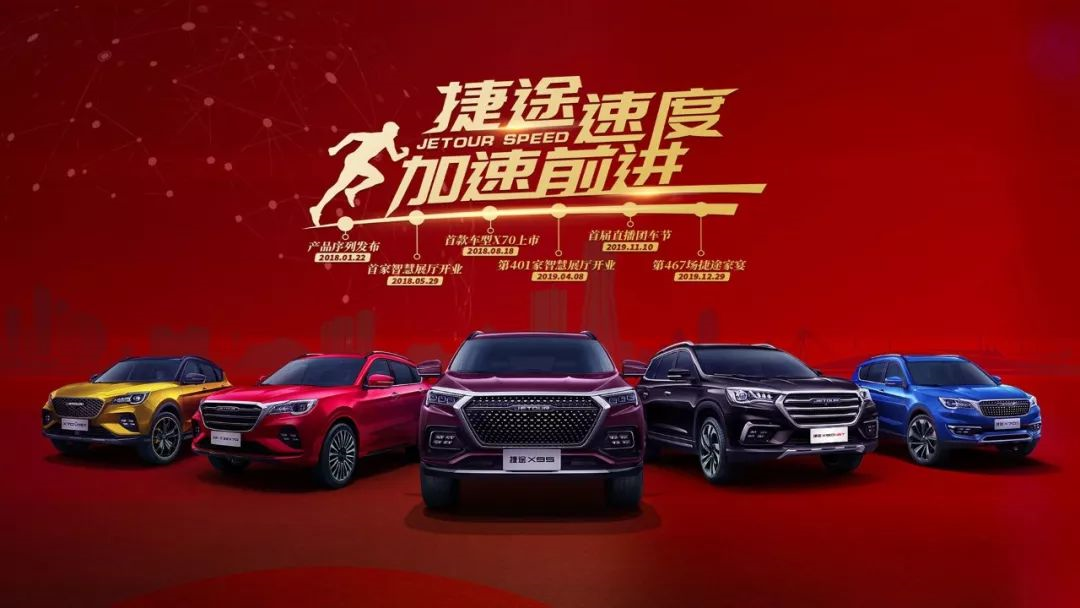 Jietu X70, X90, X95 and other models. The products include EPB, disc brakes, vacuum boosters and other brake series products. Development, verification, quality and delivery have been recognized by customers. In recent years, with the launch of Bethel wire control and high-end electronic control products, the two sides are conducting in-depth exchanges and cooperation in intelligent driving.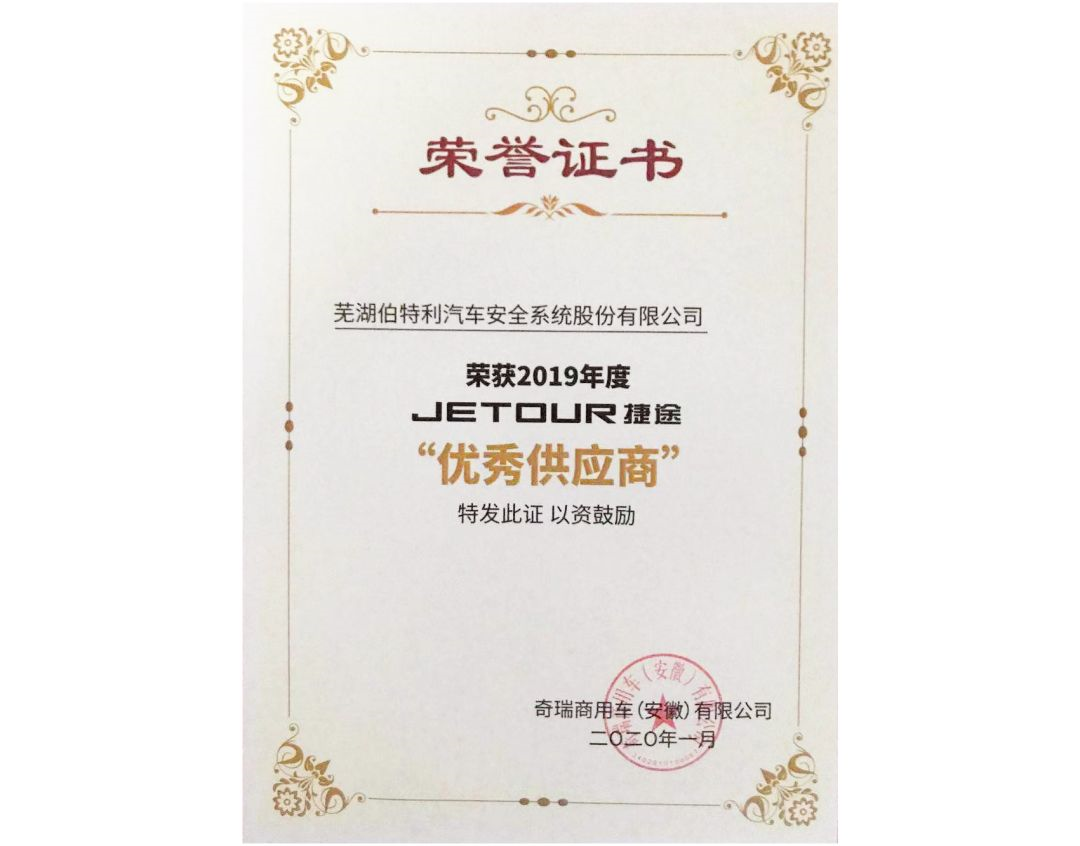 At this annual supplier meeting, WBTL was awarded the "Excellent Supplier" again, representing the long-term recognition of WBTL in the comprehensive aspects of production guarantee, project development, intelligent manufacturing, and after-sales service. WBTL past work is fully affirmed. WBTL was deeply honored to be awarded the highest evaluation of "Excellent Supplier" this time, and it also inspired WBTL to keep moving forward. In the new year, WBTL will continue to work closely with Chery Commercial Vehicle to "define the journey with action" and help "Jietu Speed" renew its glory!