On December 26, 2019, the 2019 Auto Parts Industry Development Summit and the 16th National 100 Excellent Auto Parts Supplier Award Ceremony were held in Pingxiang, Jiangxi. WBTL was assessed as one of the "National Top 100 Auto Parts Suppliers" and was awarded the title of "Excellent Braking System Supplier".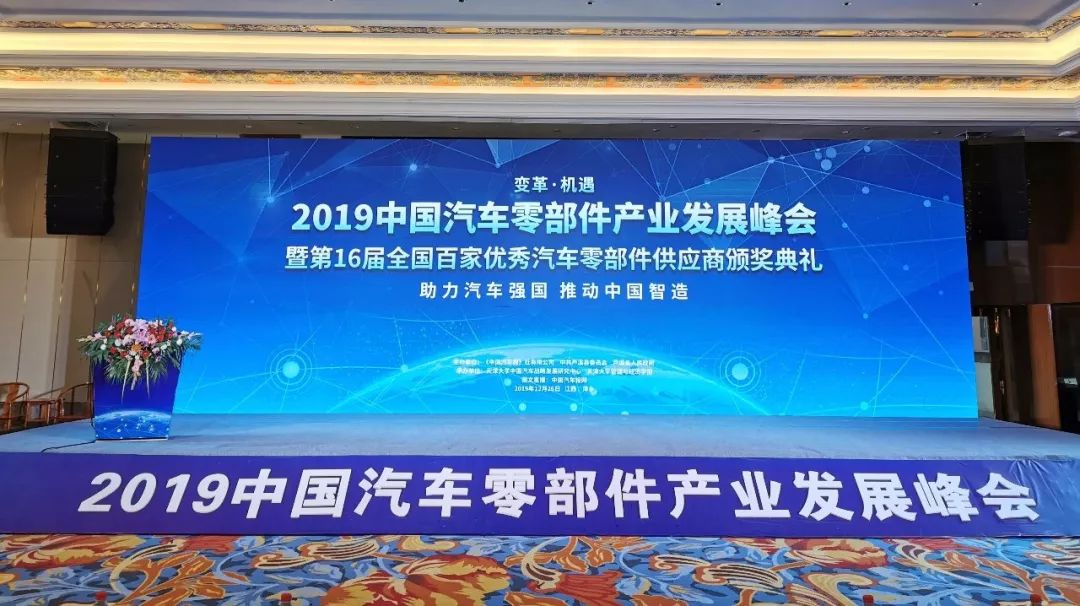 The "National Hundred Excellent Auto Parts Suppliers" selection activity was founded by "China Automobile News". It is the only large-scale selection activity for OEM suppliers of auto parts in the automobile production and manufacturing process, involving automobile engines, emissions, transmission. The subdivisions of driving, braking, automotive electronics, general parts, body accessories, etc. almost cover mainstream domestic and foreign component suppliers in the Chinese automotive market. The selection activity of "National Hundred Excellent Auto Parts Suppliers" has been successfully held for 16 sessions. The activity adheres to the purpose of "selecting industry elites and establishing industry models" to promote the development of my country's auto parts industry. The automotive industry, authoritative organizations, top first-tier buyers, and many media have paid great attention.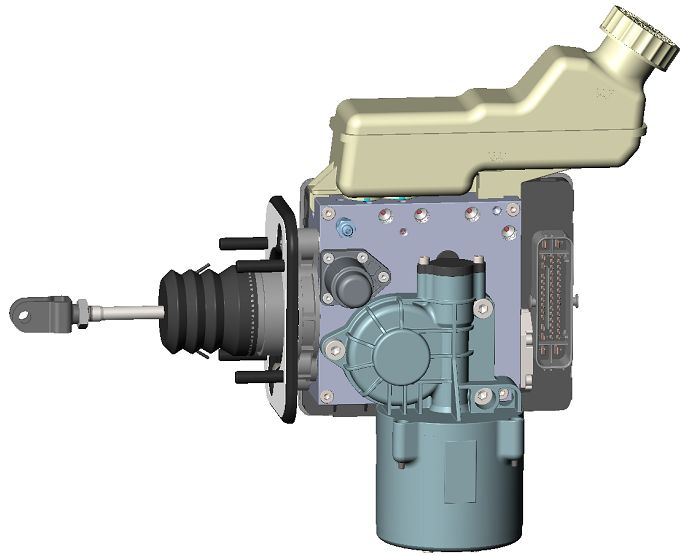 【WBTL integrated wire-control product WCBS】
WBTL has experienced 15 years of development, from the early disc brakes, drum brakes, vacuum boosters, ABS, ESC, EPB, lightweight differential pressure casting aluminum alloy products to the latest generation of WCBS products, the product series It keeps increasing and is recognized and favored by more and more domestic and foreign customers. Today's Bethel, with its comprehensive advantages in product, technology, quality, delivery, etc., currently has services including GM, Ford, Volvo, Hyundai, PSA, Mahindra, Chery, Geely, Changan, BAIC, GAC, Jiangling, SAIC , Dongfeng, Dongfeng Nissan and other 53 customers around the world, customers in China, the United States, South Korea, Japan, Germany, France, Sweden, India and other major global automobile manufacturing countries. In 15 years, Bethel invented the world's third IPB parking brake caliper, and became the first EPB mass production enterprise of Chinese brands, the first ESC mass production enterprise of Chinese brands, and the first ONE-BOX line of Chinese brands. Controlled product release companies, and have applied for more than 360 patents worldwide, and the patents have covered China, the United States, South Korea, Japan, the European Union and other regions. At the same time, it landed on the main board of the Shanghai Stock Exchange in 2018 and was favored by the capital market.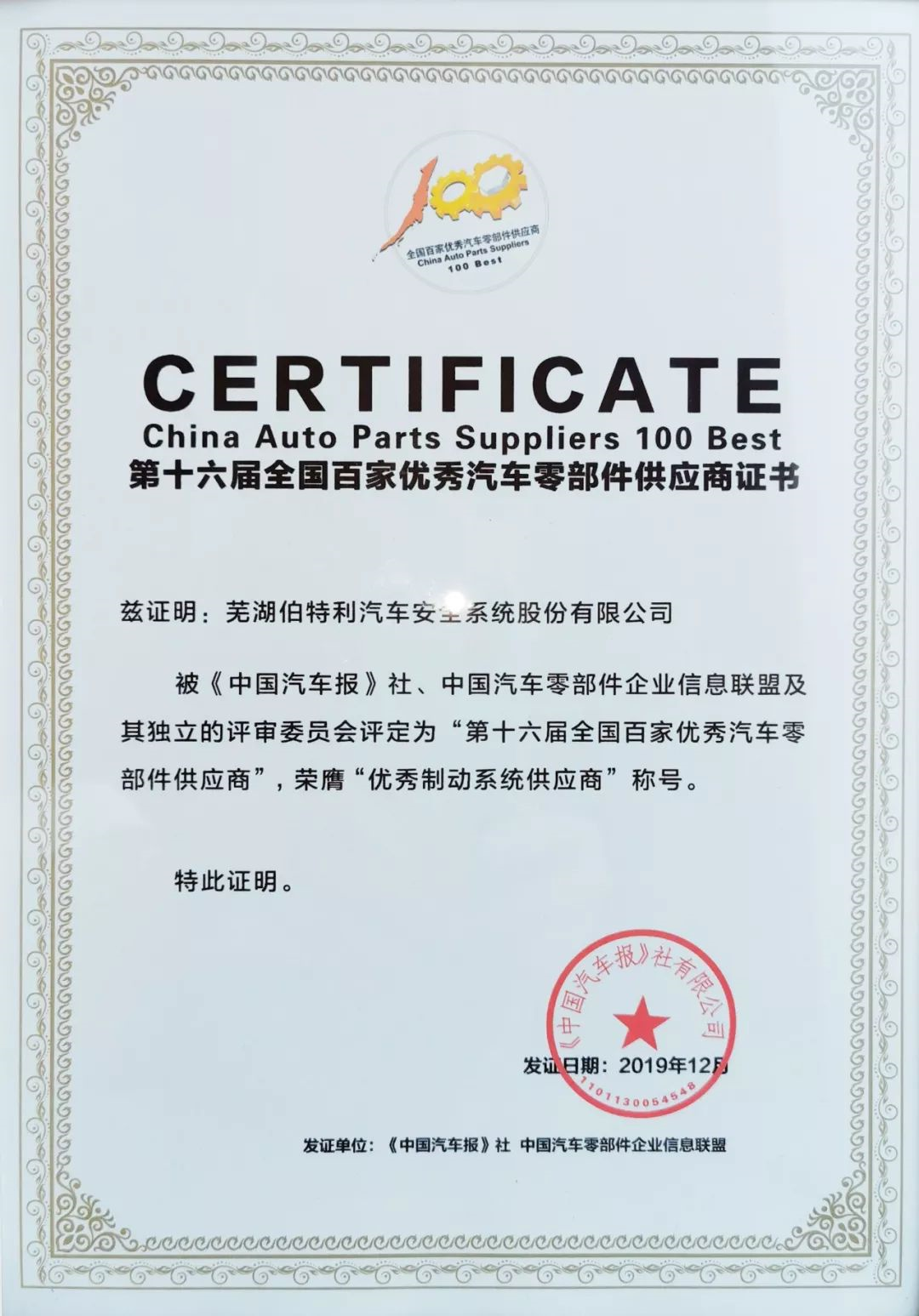 WBTL was awarded the "Sixteenth Top 100 Excellent Auto Parts Suppliers" this time, representing the affirmation and encouragement of China's auto industry to Wuhu Bethel. In the future, Bethel will continue to innovate and develop based on the development needs of the automotive industry, never forget its original aspiration, leap forward, and move forward courageously towards the goal of the world's top 100 auto parts companies!