On January 14, 2019, Chery Commercial Vehicle's 2019 Business Annual Meeting with the theme of "Action Defines the Future" was held in Zhuhai International Convention and Exhibition Center. Wuhu Bethel won the "Excellent Supplier of Chery Commercial Vehicle 2018" at this annual business meeting. The chairman of the company, Mr. Yuan Yongbin, was invited to attend and accept the award. Among the more than 300 suppliers of Chery Commercial Vehicles, the companies that won the "Excellent Supplier" this time included 8 companies including Wuhu Bethel, Suzhou Bosch, and Baosteel.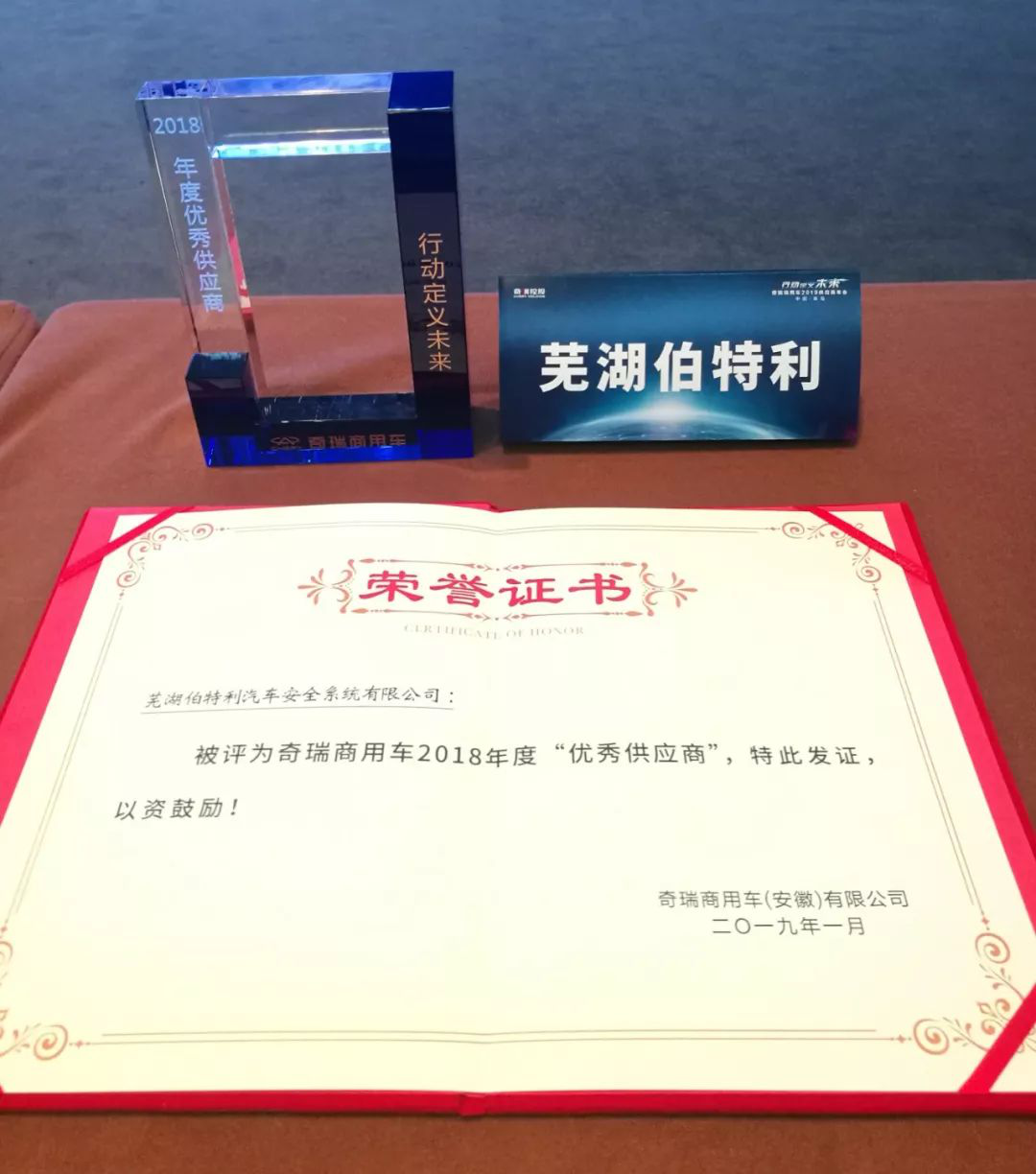 2018 was an extraordinary year for Chery Commercial Vehicles. During this year, Chery's new serial products of Commercial Vehicles, Jietu, went on sale all the way, and only four months after the launch, the production and sales exceeded 40,000 units. In the process of project cooperation between Wuhu Bethel and Chery Commercial Vehicle, it has successively developed a number of models such as Jietu X70 and Jietu X90, and has been recognized by customers in terms of project development, verification, quality and delivery.
The achievement of the honor is the customer's recognition of the Wuhu Bethel team's unremitting efforts, and it also inspires Wuhu Bethel to keep moving forward. In the future, Wuhu Bethel will continue to uphold the quality policy of "customer safety, pursuit of product perfection", and continue to serve global customers with high-quality services, high-quality products and cutting-edge technologies.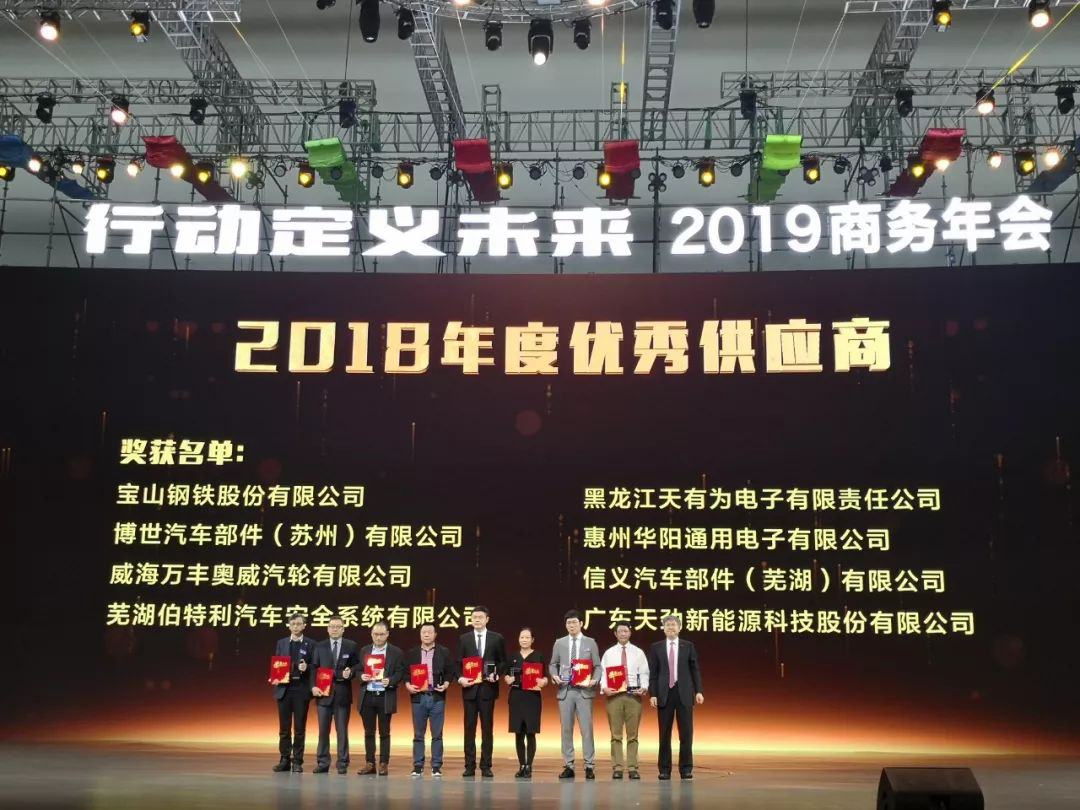 In the new year, Wuhu Bethel will continue to work closely with Chery Commercial Vehicle to "define journey with action" and help "Jietu Speed" create new brilliance!