On December 20, 2019, the 2019 annual procurement meeting of Jiangling Motors Co., Ltd. (hereinafter referred to as "Jiangling Co., Ltd.") with the theme of "Innovation and Innovation, and Win-Win Future" was held in Nanchang. WBTL, as a brake system supplier of JMC, was invited to attend and won the 2019 "Development Cooperation Award".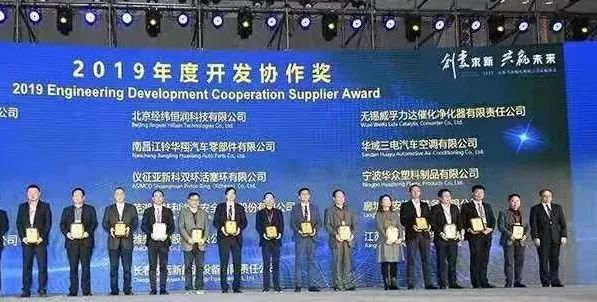 In 2016, WBTL entered the supplier system of Jiangling Co., Ltd. In recent years, as the business relationship continues to deepen, the product cooperation between the two parties in the automotive brake field has become increasingly close. Following Wuhu Bethel's acquisition of the first model project of Jiangling Ford in 2017, it has developed a number of models for Jiangling Ford, including front brake calipers, electronic parking EPB, lightweight differential counter-pressure casting aluminum steering knuckles and electronic stability Control system ESC, models covering SUV and light commercial vehicles. Simultaneously develop multiple models for Jiangling light trucks and pickups.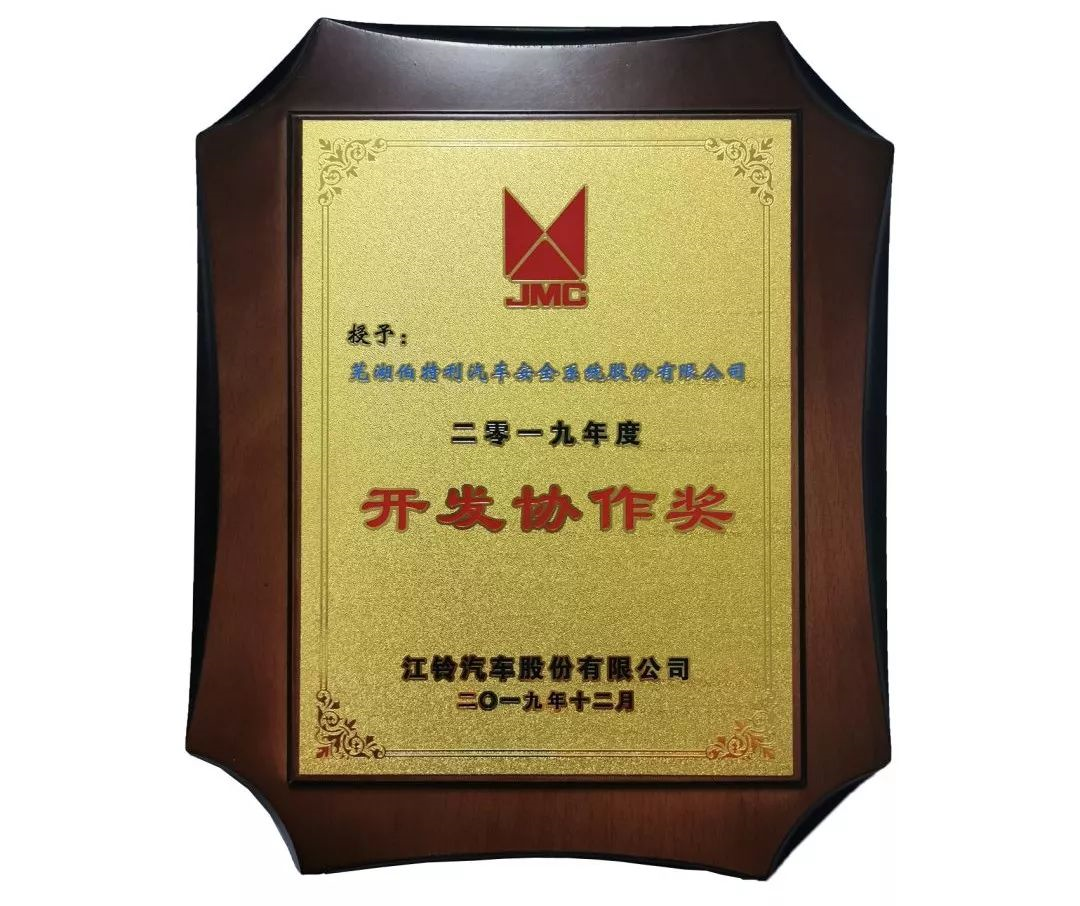 As a supplier of brake systems, WBTL has successively introduced low-drag brake calipers, sixth-generation smart EPB, secondary transmission IPB, dual-redundant D-EPB, lightweight brake calipers and steering knuckles to customers in recent years. product. At the same time, in July 2019, WCBS was released to global customers. The launch of this series of products helps customers reduce vehicle fuel consumption and increase the range of new energy vehicles. At the same time, the upgrade of new products further improves the safety and comfort of the braking system. The release of integrated brake-by-wire products will better meet customers' future demand for high-end braking products for intelligent driving.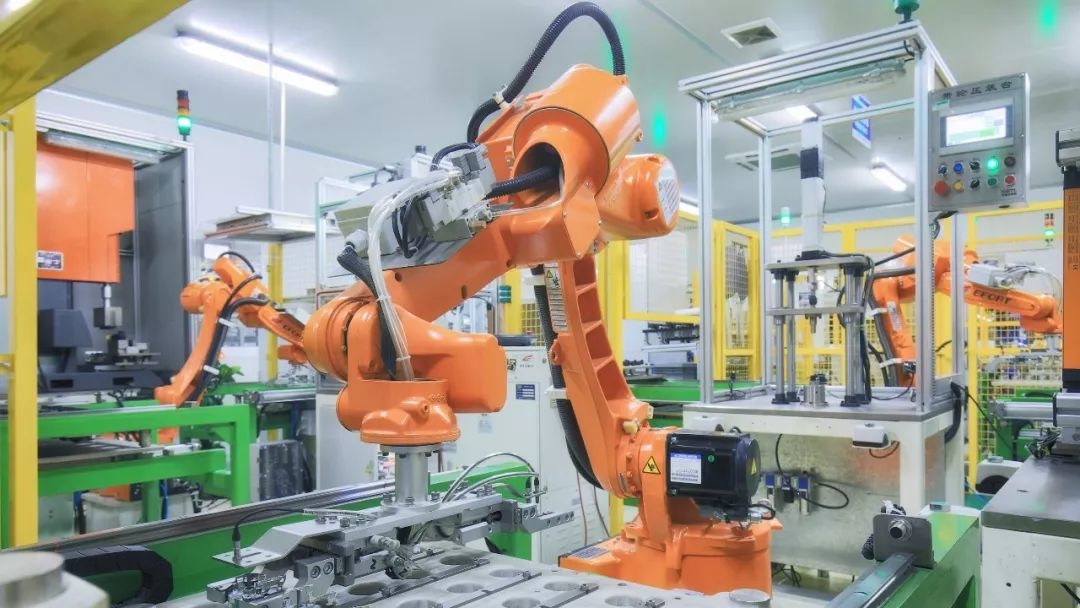 After 15 years of development, WBTL currently has 9 factories and 3 R&D centers (Wuhu, Shanghai, Detroit), serving 53 customers worldwide. The achievement of the honor is the customer's recognition of the WBTL team's unremitting efforts, and it also inspires Wuhu Bethel to keep moving forward. In the future, Bethel will continue to adhere to the quality policy of "customer safety, pursuit of product perfection", and continue to serve global customers with high-quality services, high-quality products and cutting-edge technologies.